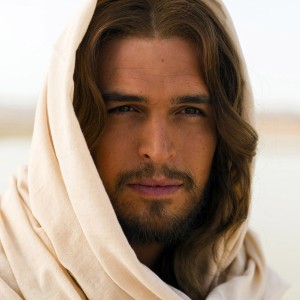 Creating converts is easy. There are whole programs designed to convince people of their need to believe something different. Christianity isn't the only religion that seeks to create converts and really isn't even the most successful at it. But, still converting others tends to be our main goal. It isn't necessarily wrong, but it should be our end game; making disciples that make disciples should be. I'm convinced that creating converts remains our main focus because it requires far less from us than making disciples. We've diminished Jesus' commission to create followers that are enabled to create other followers down to handing someone an invite card and hoping they show up. My 6 yr old does that. So when we talk about inviting people into Christ, what are we talking about? What makes them want to come? Isaiah 53:2 says that there was nothing physically appealing about Him. There was nothing in His looks that drew people to Him. If He was here today, He's not getting picked to be The Bachelor. But yet, over the last 2000 years, millions of people have been drawn to and  follow Him. Why?
In John 6:44, Jesus tells us explicitly that the only way people come to Him is at the drawing of The Father. Does that mean we have no dog in the fight? Is Jesus letting us off the hook for implementing the Great Commission? Not even a change. In his letter to the Philippians, Paul lets us in on our part of making Jesus known to others. He says, "…be pure and blameless for the day of Christ, filled with the fruit of righteousness that comes through Jesus Christ, to the glory and praise of God." He saying that the fruit of our following Jesus well, will cause others to glory and praise God. We get to be a part of positioning people for the Father to draw people to Jesus. I love the way The Message translation says it. It says, "Live a lover's life, circumspect and exemplary, a life Jesus will be proud of: bountiful in fruits from the soul, making Jesus Christ attractive to all, getting everyone involved in the glory and praise of God." Our life of following Jesus ought to reflect a love and righteousness that makes Jesus attractive. But it isn't a gushy love. And it isn't an unintelligent or naive love.

Some may argue the need to be "honest" with unbelievers about the very real truth of God's wrath and hell. Both of those are very real things and we, as believers, ought to be concerned about them for ours and others' sake. You can no more divorce love from wrath than you can mercy from justice, but that can't be our introduction of Jesus to an unbeliever. Those are important conversations, but they're conversations that come as relationship develops. If we introduce a world to a Savior, they don't even believe in, by asking, "If you died tonight, where would you go, heaven or hell?" That question bears little weight on the majority of those that don't believe in Jesus. In reality we're not actually attracting them to Jesus, we're trying to scare and coerce them into converting. It's almost the equivalent to a far milder modern day version of the Inquisition, only we've traded instruments of physical fear for instruments of mental fear. If thought through that tactic honestly would we use it as an approach to initiate any of the other relationships we try to build? I assume if we did, we'd all be pretty lonely.
When we talk about attracting people to Jesus, it starts in how we love each other, as Christians, and how we love our neighbors, which is everyone else. If God is love, everything we do, our entire life, should reflect that. That's what makes Jesus attractive. Love is the thing that will soften the hearts of others and open them to the possibility of who He is. In that, the Father draws them to Him.
Love often and well.
If you enjoyed this post, please share it by clicking one of the below buttons. Thanks.