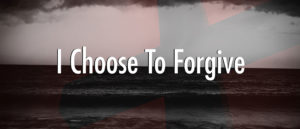 A common teaching I hear, in my Christian circles, about forgiveness is that it is primarily intended to benefit the person extending it. The understanding is that when we forgive we free ourselves from anger and hurt. Or that forgiveness eliminates barriers between us and God. While I don't disagree, I have found forgiveness to offer much more than we have come to expect.
The more I study the Bible and meditate on what Jesus said, and how He operated; the more I'm convinced we have an incomplete view of forgiving. In fact our common understanding may actually be a skewed view of the intention of forgiving.
70 times 7
When we see forgiveness in the bible, it always seems to benefit the one being forgiven more than it does the one doing the forgiving. And it is always extended beyond what we would deem acceptable. We see this when Jesus says to forgive 70×7 (Matt 18:21-22). It seems that in forgiving we are to extend God's grace and mercy and pave the way for the person to come to God. The bible makes it seem as though forgiveness is always for the other person.
In every biblical reference I have read, it always benefits the one being forgiven. To be clear, I am not discounting the benefits we enjoy when we forgive. Forgiveness is an essential part of the internal healing process when someone was hurt. I also know that when you have been really hurt, and I mean devastated, forgiveness can be a far off thing. At some point, and even for an extended time, it may seem as if forgiveness will never come. This article is in no way intended to discount those truths. However, I would like to challenge us all to consider a more Christ-centered experience of forgiveness.
Why Does God Forgive
Isaiah 43:25 says, "I, I am he who blots out your transgressions for my own sake, and I will not remember your sins." When we see verses like this it can seem like God is saying that His forgiveness is intended for His benefit. But, when you take the concept of forgiveness across the entirety of the Bible, the desire of God's heart is to be with His creation. Having his creation reconciled with Him is the motivation for His forgiveness. Because God lacks nothing, and we lack all that is good, His forgiveness still ultimately benefits us, the Forgiven.
The forgiveness we see God display, through Jesus, is not one that releases Him from us, but rather creates a path to Him. He beckons us to reconciliation with Him. Is it possible the type of forgiveness we are called to offer provides this same level of grace and mercy and the same path for the the one who we forgive?
Forgive Without limits
In Matthew 18:21, when Peter asked Jesus how often we should forgive, he suggested seven times, offering what he presumed to be an amount that was full of grace. Jesus countered with "seven times seventy." This was not Jesus placing an exact number or limit on us forgiving, but instead expressing that forgiving someone goes far beyond any limitations that we can or should imagine.
Biblical Forgiveness
What would happen if we fully embraced the Apostle's call in Eph 4:32 and Col 3:13 to forgive others like God, through Jesus has forgiven us? What would happen if the forgiveness we offered others created a path to God and invited them to walk toward Him? Maybe we should stop treating forgiveness like it is intended to free ourselves and start treating it like it is intended to free others. Maybe then more people could see that we are offering them a taste of the much sweeter path to forgiveness that Jesus offers.
If you found this post helpful, please use one of the button to share it.
photo credit: lifepalette.com