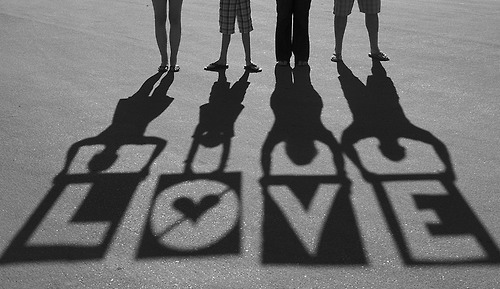 212. That's the number of times that the New Testament mentions the word Love. Depending on the translation you use it varies, but that doesn't include the Old Testament. If you count those the number more than doubles. Of the 212 times the word love is mentioned in the New Testament, about 51 one of those are from Jesus. That's a big deal. Here's why, of the 27 books of the New Testament, Jesus physically appears in six of them. Of those six, four are the chronicles of his life and ministry, essentially telling the same events from the perspective of different people and written for different audiences. The reason that's important is because of the over 200 times love is mentioned in the New Testament, Jesus said it about a quarter of those times. Love was a big deal to Jesus.
I think that one of the most important verses in the bible is John 3:16.  John 3:16 says, "For God so loved the world, that he gave his only Son, that whoever believes in him should not perish but have eternal life." That single verse is the Good News of the message that Christ calls us to witness to. Everything else aside, this is our message to the world. When we talk about God, this ought to be our lead, our middle and our conclusion. When we speak of Jesus it ought to be so saturated in this verse that others can't argue it, because they see that it's really real in the way that it affects us. The best thing about this verse is that it includes everyone. Everyone.
Nowhere in there does it place a condition on God's love. It is a conditional statement, but that condition has nothing to do with God's love. The condition is directed at our belief in Jesus as a necessity for being saved. But His love, that's exists there for everyone; it's a without exception or expectation kind of love. So when I talk about Loved People, I'm talking to everyone. But I'm not naive or overly optimistic. I do understand that some don't believe that or at the least would believe, except they've never experienced it, so it's a difficult idea to accept. That's why, as a Christian, you have to understand that verse, and a number of others, but especially that one. In understanding it we, Christians, are able to extend it to others.
To the Loved People that know they're loved,
Others will know His love through you. Think about the first time you really and genuinely experienced the love of Christ. Where their other Christians involved? Jesus said, "By this all people will know that you are my disciples, if you have love for one another." That means that Christians love each other. He also said, "Love you neighbor as yourself." That means that Christians love other people. If you haven't ever experienced the love of Jesus that occurs in a community of believers, I might suggest that you haven't experienced the fullness of the love of Christ and you're probably not experience the "life abundant" that Jesus said He came to give. Find community and you'll find deepness in His love. But it's not just for you and it's certainly not for nothing. While He lavishes you with love for love's sake, He also pours it out to be poured out. You're loved for God's own glory; so that other's might experience the same love. While it may seem like a selfish thing, the saving nature of His love eliminates any perceived selfish intent. It's a hard thing to understand, but once you know His love, the logistics of it seem less important. You are loved to love others. If you're a Christians and not compelled to love others, I'd argue that you've never actually experienced His love and your decision to follow Him is still just one based on a "head" decision. If that's the case, find community and I guarantee that the transition from head to heart following will be blatant and radical.

To the Loved People that don't know they're loved,
God does love you. He does. If you've never had an experience with a Christian that reflected that love, I'm sorry. It isn't our duty to love, it's our compulsion; it's who we're meant to be. I wish I could put into words the attractiveness of Jesus' love. Obviously the bible does the best job around, but there's still something that happens when you get to experience it that I just can't explain. But, I promise you this, you are loved. Anyone that tells you different, even if they use scripture, is a liar straight from hell. The fact that John 3:16 says that "God loves the world" disproves any notion that "God Hates ________" (fill in the blank with anything you've ever heard). Because the world's message is that you aren't good enough or that you have to be better, believing that you're loved is probably one of the more difficult parts of being a Christian; but it doesn't make it any less true. You are loved. My prayer is that more Christians will understand, and remember, the impact that feeling loved had on them and extend the same to others and that you might benefit from that.
Loved People, love others, ok. Love well and often.
If you know someone that needs to know they're loved, you can share this post by clicking one of the buttons below.