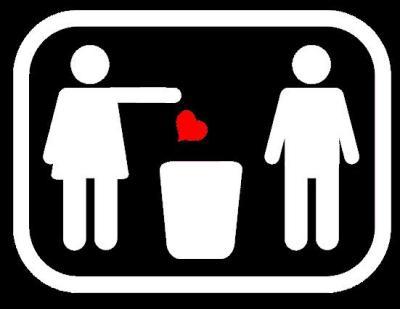 This is probably one of the most common excuses for ending most relationships in our culture. "I'm not IN love anymore" is a ready-made answer for ending a relationship that no longer lives up to what entertainment tells us love should look, or rather feel like. I readily confess that I'm 100% guilty of this in the past.
On the surface it seems pretty reasonable. Why would you continue to pursue a relationship when you're no longer in love with the other involved party? Unfortunately, being "in love" with someone and loving someone are two completely different things.
Recently I had a friend tell me this about his wife. We were able to talk about it a little and I suspect (and hope) that there might be more, but it got me thinking a lot about what it really means when someone says this.
Without mincing words, here are the two truths that occurred to me about when someone says it.
1)   They may not feel the same "IN love" feeling anymore, but they also don't actually love the other person either.
2)   That statement is solely based on and grounded in selfishness.
Before I move on, let me clarify. There is nothing wrong with being "in love". It's a wonderful affair. It's the most amazing convergence of feeling like you might die and feeling like you could live forever. I loved the feeling of falling in love with my wife. But, the "in love" feeling becomes a negative thing when we use it as an excuse to dismantle a union that you promised to honor. Of course I'm mainly addressing marriage here, but, to be clear again, if you're dating and haven't yet uttered those three little words (not "Pass the queso", still important, but not those) then take care to be sure that you are actually willing to commit to what it means to actually love that person. Then if you choose to end it, pre-marriage, be honest with them and tell them, "You don't make me feel the way you used to and I'm not ready to be in a relationship where loving another person is all about them." It might sting more, but at least it's honest.
Now, back to the lecture at hand; here's why I came to the two conclusions that I did.
Truth #1
"In love" is a feeling, although it's probably more of a collection of feelings, but nonetheless still a feeling. The feeling of "in love" is meant to draw and connect us to another person with the purpose of promising them our commitment to love only them. Because "in love" is a feeling, it can shift and is no more sustainable than feeling excited. "In love" is like a striking a match; it flickers with the breeze and is easily blown out. It's sole purpose is to light the flame of mature love that isn't subject to the whims of the elements. Mature love has weathered trials and is hardened like steel by the flames of difficulty. It exists regardless of waxing and waning feelings. It is a love that decides to stay because it's rooted in more than feelings.
Since "in love" is a feeling, when you say that you love someone, but you're not in love with him or her, only part of that statement is true. It is true that you no longer feel in love, it isn't sustainable; you probably started to not feel in love a long time before you voiced it. But what isn't true is that you actually love them. If you did actually love someone, how he or she makes you feel would be less important than doing the work to mature the relationship. I don't mean to make it sound easy; it surely isn't. Marriage is probably (for most people anyway) the one thing that they'll have to work at harder than anything else, ever. If you love someone then you keep the promise and put in the work. If your marriage is based on feeling in love, then you probably misunderstand what love really is.
Truth #2
When you make love all about how you feel and you're willing to end it when it doesn't feel the way you want it to, you make love completely about you and entirely eliminate the other person from the equation. That's selfishness. Genuine love is always about the other person. We all know the scripture verse John 3:16, "For God so loved the world that He gave His only some…" so the WE could be saved. He, God, GAVE for US. Jesus said, "Greater love has no one than this, that someone lay down his life for his friends." (John 15:13)  Love gives.
I'm not saying that you can't want to feel love. We are made t give and receive love. We are creatures of love. I hope and pray that we all get to feel loved, but feelings aren't useful for determining how we love others. Genuine love is always about the other person, regardless of feeling. That's mature love.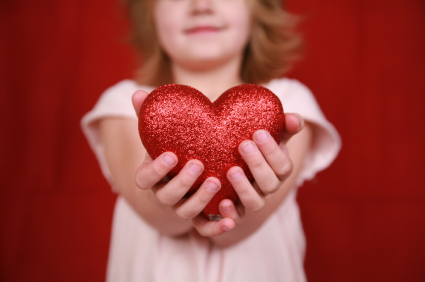 I'll close with this quote from C.S. Lewis in his book Mere Christianity…
"Ceasing to be 'in love' need not mean ceasing to love. Love in this second sense — love as distinct from 'being in love' — is not merely a feeling. It is a deep unity, maintained by the will and deliberately strengthened by habit; reinforced by (in Christian marriages) the grace which both partners ask, and receive, from God. They can have this love for each other even at those moments when they do not like each other; as you love yourself even when you do not like yourself. They can retain this love even when each would easily, if they allowed themselves, be 'in love' with someone else. 'Being in love' first moved them to promise fidelity: this quieter love enables them to keep the promise. It is on this love that the engine of marriage is run: being in love was the explosion that started it."
What does love mean to you?