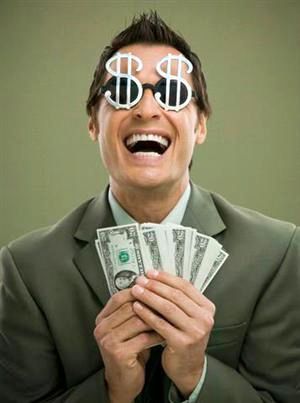 It's a fairly common saying. We say it without thinking about it and once we say it, we rarely change anything about our life. Really, it's only something people in the western culture say.
"I saw how little they had and it really made me appreciate what I have."
Typically, I've heard it from church folk after returning from a missions trip in some harshly impoverished third-world country. This is not to say that non-church people don't say it, they do, but among us it shall not be so. I'm not suggesting that we not appreciate the blessings that God pours out on us. On the contrary, we ought to bless the name of the LORD for the good things He does and has done for us. We need, for our own humility and for His majesty, to remember and number our blessings before Him. Without doing that, we begin to think we deserve all we have and are, ourselves, responsible for earning it. What I am suggesting is that our blessings may not be for the sake of our comfort or even our own benefit.
For all of my Christian life I've been told that God blesses those He loves. But recently, as I've studied, I can't find that. He disciplines those He loves, but I can't find the blessings one (someone point me to it, if I missed it). I know that in Matthew 7:11 Jesus tells us that our "Father who is in heaven [will] give good things to those who ask him," but I'm not sure that means we'll get whatever we want. More and more, I tend to lean toward the idea that Jesus was talking about the good things that come with a life full of Him; love, forgiveness, wholeness, purpose, etc. No doubt God blesses us with other good things, material things, but because of Jesus' communal and servant oriented character, I have a hard time believing that even the material things are wholly intended for us.
I'm convinced that other's poverty and lack is not intended to make us appreciate our blessings more. Of course it's ingrained into us to react that way. I'm guilty, 100 times over, of this very thing. I see another's poverty and breathe a sigh of relief that it's not me and never think a second thought about how my plenty might reduce their lack. I tried to figure out where we get this mentality from. I assumed that, like Christians often do, there was a passage of scripture that was taken out of context. Often it isn't intentional, but it still carries the same ill effects.
In studying, I came across 2 Corinthians 9:8. It says, "And God will generously provide all you need. Then you will always have everything you need…" If we read just this part, it's easy to get caught up on the word "generously" and miss that it applies to what we need, not what we want. It's also important to read the remainder of that verse, "…and plenty left over to share with others." As far as I can tell, the promise is that we'll have what we need to live and out of that there will be plenty left to share with other that are in need. That's the NLT.
If we look at another translation, like the ESV, it actually translates a bit differently. It says, "And God is able to make all grace abound to you, so that having all sufficiency in all things at all times, you may abound in every good work." When I read it that way it takes on a whole different context. Written this way it leads me to a place where God's grace is the provision. It's grace that becomes the resource that fills every need (emotional, physical, material, relational, etc.) and allows me to give, in large amounts (that's the definition of abound) in EVERY good work. This means that not only can I meet a person's material needs, but with God's grace through Jesus, I can meet some of the other needs they may have.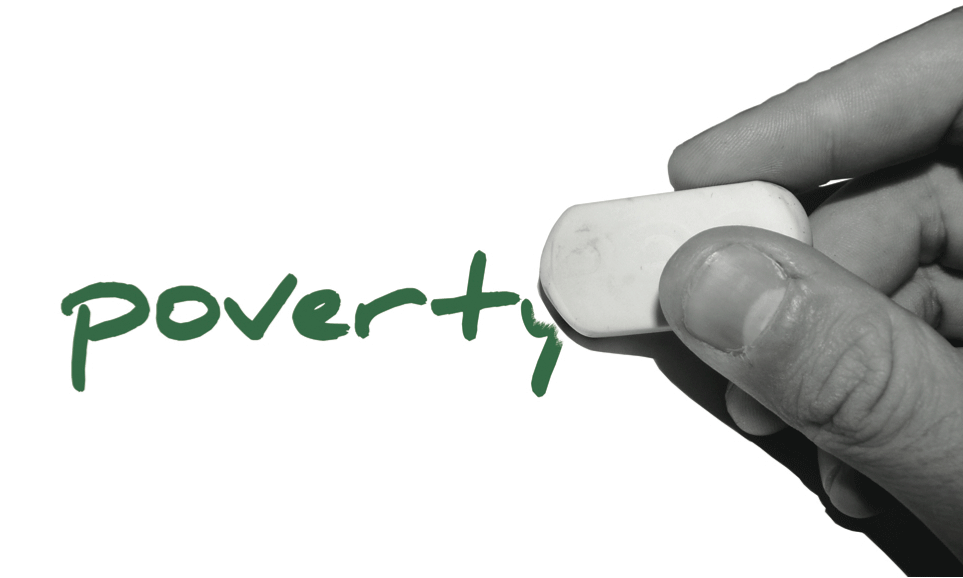 Using another person's lack as a tool to remind us of our abundant blessing is a dangerous affair. It can easily cause us to retreat into whatever area we feel provides us with the security of our abundance. Most times that isn's God. Often we'll retreat into working harder, to earn more, so that we can ensure our prosperity. But that isn't the way of the Kingdom. When Jesus saw another's need, it didn't cause Him to relish in the fullness of His divine provision; it caused Him to touch the unclean, to eat with the lowly, to give to the outcast. It caused Him to give from His abundance. When our blessing causes us to be relieved that we're not "them," than we've turned it into a curse.
Using another person's lack as a tool to remind us of our abundant blessing is a dangerous affair.
The song, Blessed Be Your Name, says "Every blessing You pour out, I'll turn back to praise." The only way we turn His blessings into praise is by pouring them out on those in need. When we do that, our blessing, given by Him, become about Him and glorify Him. Others' lack ought to move us to react rather than relief.
What would it look like if others' need moved us to reaction rather than relief?
If you liked what you read, please share it by clicking one of the social media buttons below.