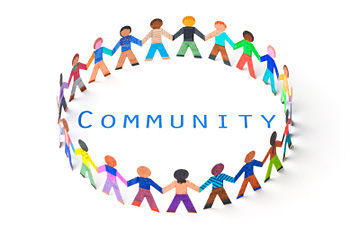 Over the last several years I have had three different blogs, each with decidedly different goals. My last blog, TheWholeMan.co, was focused on helping men find healing and wholeness in Christ. You can read about how TWM ended HERE. But, after a year of writing toward that purpose, I realized that God had been moving my heart toward encouraging and helping other Christians build healthy and lasting community centered on Jesus Christ. My friends and I have coined it Gospel Centered Community (GCC).
Since August, when I stopped writing on TWM, I have spent a lot of time thinking about the focus and goal of this website. Here is what I want BrucePagano.com to be focused on:
Build and help others build lasting Gospel Centered Community (GCC).
For so many being a part of a church is simply attending a Sunday event. When I read the bible I don't see church defined as someplace the followers of Jesus go to learn about Him. Instead I read about a community of believers that have committed to following Him, together, in their daily lives. There is so much more that needs to be said about what community centered on Jesus could and should looked like, but there will be plenty of opportunity to flesh that out in future posts. In the meantime, I want to focus on building and helping others to build lasting community.
Here are four ways at this blog will promote that:
1. Sharing our journey toward building GCC.
This past November I left the church, where I was on staff, so that I could answer God's call to build community in our neighborhood. My wife and I discussed this for months before my last Sunday on staff. Every time we talked about it there was a recurring theme of "live where you live." So we are going to do that. Over the next couple years we plan to really live where we live. We will shop; work and build a church community all near our home. We will engage our neighbors, prayer walk our neighborhoods and really make it a point to intentionally invest in relationships with those around us. As we do that and learn, I will share it on this blog.
2. Encouraging others in their pursuit of Jesus.
I am confident that community is one of the primary vehicles in which we experience healing and wholeness in Jesus. Because of that, the focus of a lot of what I write will be on encouraging others to really go after following Jesus. My hope is that what I write challenges us, as a community, to grow deeper into our relationship with Jesus and each other.
3. Contributing to the God's story in healthy and beneficial ways.
God continues to write the story of humanity. It is a beautiful story that we get to be a part of. Everything that we create fits into His story; some in helpful ways and some in hurtful ways. My intention is that anything I contribute to that story is both healthy and beneficial to the Christian community, who are trying to share that story with others.
4. Inviting others into the conversation about what it means to live in GCC
I don't pretend to know everything there is to know about building community, loving God or loving and serving others. Sometime I actually do all of those rather poorly. What I do know is I want to learn to love God and my neighbors better, and the key to that is community. I also know there are others who are farther along in their journey, in some or all of those areas. Because of that, I want to invite others to join me in the conversation about what it means to live in community with others. If you have questions, ask. If you have wisdom, share. Either way, I would love for you to join me.
I am excited about this new journey and even more excited to help others build lasting community.
photo: https://hcsj.org/community